The ONLY Stainless Steel Water Filtration, Purification and Softener on the Market. Made in the USA.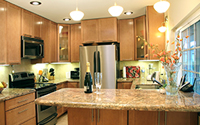 Food & Drinks Taste Better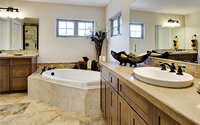 Better Water for Your Skin
Soft & Bright Laundry
Enjoy quality purified you can taste, without the slippery slimy feel. You will notice and taste the difference in your water right away.
Today you can take advantage of these great offers.

Receive Factory Direct Pricing
Plus FREE Installation or Shipping

Financing Available.
O% interest financing available. Please ask you sales rep about our easy approval financing options.
FREE BRASS BULLET POCKET HOSE with whole house filter.
Unit available in:
WH750SS.4055.30 (750,000 gallons)
WH500SS.3520.30 (500,000 gallons)
Water is vital to life. Over 70% of out body is made of water, all body functions depend on it, and drinking water and being hydrated with purified water is critical to health and well-being. Dehydration can contribute to; headaches, dizziness, being tired, loss of concentration, hypertension, weight gain, kidney failure, constipation, muscle cramps and body aches and pains. In many cases you're not sick. Your body is just thirsty for clean, pure water.
Most people are aware of the health hazards with tap water, and bottled water (served in environmentally unfriendly plastic) is of questionable quality. In fact, most filtered water process involves plastic. Only our water purification systems exceeds NSF/ASI Standards, and we are the only company that purifies water in SURGICAL STAINLESS STEEL.
Now you can have chemical free, crystal clear water for your entire home. Your good health is determined by the food you eat, the air you breathe, a good night sleep, and most important, the water you drink; but it's more than just drinking water, chlorine and ammonia free water you shower in, brush your teeth with, wash your food and clothes in, and bathe your children in. If you're already buying drinking water you're paying for this unit but you just don't own it - YET. Call us today 813-885-5244.
New from Health Craft, Water Filtration and Purification Systems offer total protection against a variety of contaminants. We have a water purifier for every need. From the various points of use, to your ice maker to all rooms in your house, Health Craft has a solution for you. Exceptional Warranty.
Our WHOLE HOUSE 4-Stage Water Filter System features breakthrough magnetic field technology that adds a softening effect, without the use of salt or electricity. Spotting is reduced, hair becomes silkier – more manageable – and your skin feels softer. Crystal clear water, reduced scaling on pipes and appliances. Intended for use with municipally treated water.
STAGE 1: NSF Certified KDF 55 Filtration media controls scales, bacteria, algae and fungi even in hot water. Reduces chlorine, pesticides, organic mater, hydrogen sulfide and heavy metals such as lead, cadmium, mercury and arsenic.
STAGE 2: Special Ultra Blend Plus is effective at removing chlorine, sediment, volatile organic compounds, herbicides, heavy metals, THM's plus bad taste and odors.
STAGE 3: High Denisty Garnet Bed is designed to remove any remaining carbon fine and sediment.
STAGE 4: Breakthrough Magnetic field technology reverse the hard water condition and replicates soft water behavior without the use of salt or electricity. It maintains a pH level, while leaving in the vital minerals that are necessary for good health.
Crystal clear water
Spotting is reduced.
Hair becomes silkier
Skin feels softer.
Reduces scaling on pipes and appliances
Back-washing Feature
Eliminates the need for a prefilter in most municipally treated water.
Back-washes away impurities, sediment, particulate matter.
Fluff, regenerates and resettles the garnet and special media bed, preparing these stages for another filtering cycle.
Bypass System
The bypass feature makes it convenient when the unit is being serviced or re-bedded.
Ultra-Tech
WH-750 / WH-500
Stainless Steel Whole House Water Treatment & Filtering System
Installation, Care, Use & Warranty
CONGRATULATIONS!
You have made a very wise purchasing decision. The Ultra-Tech Stainless Steel Whole House Water Treatment & Filtering System has been designed and manufactured to provide you and your family with household water that will be conditioned with the finest medias available anywhere. Not only can you be assured that this water treatment & filtering system will eliminate bad taste and odors out of your household incoming water, but it will also substantially reduce chlorine levels, heavy metals, lead, mercury and a host of other chemicals and contaminants from your municipally treated water while vastly improving water clarity and taste.
With proper care, your Ultra Tech Stainless Steel Whole House Water Treatment & Filtering System will provide you with many years of healthful, refreshing, conditioned, and filtered water for your entire household use.
COMPONENT LIST
One (1) WH-750 System
One (1) WH-500 System
HOOK-UP KIT
One (1) Care & Use Manual
Ten (10) Quick Connect Union Elbows
One (1) Quick Connect Union Connector
Four (4) Mounting Brackets
OPTIONAL
One (1) Pre-Filter Kit with Cartridges
(If ordered, see Pre-Filter Component List)
INSTALLATION INSTRUCTIONS:
THIS IS ONLY FOR USE WITH POTABLE WATER SOURCE THAT IS MICROBIOLOGICAL OR CHEMICALLY SAFE.
NOTE: OUTDOOR INSTALLATION MAY REQUIRE ADDITIONAL COSTS. THIS IS DETERMINED BY AREA WHERE SEVER WEATHER CONDITIONS SUCH AS HURRICANES, TORNADOES, EARTHQUAKES, FREEZING, ETC., CAN EXIST OR BASED ON LOCAL ORDINANCES AND REGULATIONS, ETC. FINAL INSTALLATION DECISION WILL HAVE TO BE MADE BETWEEN SYSTEM'S PURCHASER AND LICENSED INSTALLER. WE RECOMMEND THAT YOUR UNIT IS INSTALLED BY A LICENSED & INSURED PLUMBER.
READ AND FOLLOW THESE INSTRUCTIONS AND SAVE THIS MANUAL. WARRANTY MAY BECOME NULL AND VOID IF ORIGINAL INSTALLATION IS NOT PERFORMED BY A CERTIFIED LICENSED PLUMBER.
IF NEEDED ON ANY THREADED CONNECTIONS – DO NOT USE JOINT COMPOUND/PIPE DOPE – USE TEFLON TAPE
IT IS IMPORTANT TO CUT PLASTIC TUBING STRAIGHT, NOT AT AN ANGLE. THIS WILL INSURE A PROPER FIT AND AVOID LEAKAGE
WH-750/500 SYSTEM INSTALLATION:
Installation of the Ultra Tech Water Filtration System must be installed by a licensed plumber for the warranty to be valid.
STEP "A" Remove your new Ultra Tech Water Filtration tank system and all the tubing from shipping carton.
Remove white safety cap on top of tank.
Open small box and remove filtration valve.
Place bottom of white distributor cone over the center filtration tube and line up the valve threads with the tank threads.
Turn valve clockwise (right) until tightly applied.
Choose the compatible size inlet and outlet adapters you will be using (same size as waterline) ½", ¾", 1" included with the installation kit.
Remove fastening clips, install both adapters and replace locking clips.
Turn the main water supply off.
Turn on nearest hose or faucet to release the water pressure to installation location.
Locate the main water supply at point of entry to installation.
Make two cuts (approximately six inches apart) in the main water line at point of installation.
Position the Ultra Tech Water Filtration System next to the newly cut main water line.
Connect the quick connect elbow fitting to the bottom section of the main water line (press down until you hear a "click").
Measure out the tubing (from the filter shipping carton) and necessary fittings (2nd small box) and install the section to the left or inlet side of the valve (black handle).
Repeat this step to the top section (water flow into location) of the main water line.
Continue to measure out and install the tubing (from the shipping carton) and the necessary fittings (2nd small box) to the right outlet side of the valve (red handle).
Fasten the four wall mount brackets (included in installation box) to the elbow fittings. Securely to the wall.
STEP "B" After the installation is completed on your Ultra Tech Water Filtration System the tank will need to be "backwashed".
Turn the right side or outlet valve handle (red handle) to the left of closed position.
Looking at the top of the main valve, press the red button on the handle and turn the handle clockwise (right) to the backwash position. (See Figure A in the manual).
Attach the hose adapter fitting (included with the installation kit box) on the side of the backwash valve. (See Figure B in the manual).
NOTE: There are two adapters. One that is threaded for a standard garden hose (hose not included). One that is ribbed 5/8" tubing (tubing not included).
After the adapter and you hose selection has been installed, slowly turn on the main water supply.
Slowly start filling the tank with water (Approximately 2 to 5 minutes) to clear out any air pockets and fine particles. The water streaming out of the tubing or hose on the side of the valve will start coming out very dark. Continue the process until the water streaming out becomes clear (Approximately 2 to 3 minutes).
Turn the main valve to the right, the Rapid Rinse position.
Run the water until clear. (See Figure C in the manual)
Turn the main valve to the Filtering position and turn the (Red) outlet valve to the right or open position.
Go inside of the house or building and turn on the faucets and shower to remove the air from the water lines. Let run 20 to 30 seconds.
Check for leaks.
MEDIA REPLACEMENT:
Presuming your water usage is average and from a microbiological safe and chemical free potable water source, your Ultra Tech Stainless Steel Whole House Water Treatment & Filtering System high performance media should not need to be replaced before the 6th year of operation for the WH-750 and 4th year for the WH-500. It is recommended that media replacement be performed by a certified plumber.
For media replacement, please contact Health Craft Customer Service:
USA 1-800-443-8079
International 1-813-885-5244
WH-750/500 MAIN TANK SPECIFICATIONS
Dimensions: 10" diameter
WH-750: Overall Height 53½" Weight 84 lbs.
WH-500: Overall Height 37½" Weight 57 lbs.
Flow Rate: 4 – 5gpm
Maximum Pressure: 120 psi
WH-500 Capacity: 500,000 gallons
WH-750 Capacity: 750,000 gallons
Inlet/Outlet Connections: 1 inch